As everyone settles into the new year, we're revisiting the top articles and projects we covered in the newsletters in 2018, so if you missed any issues, don't worry, all the top items are here again 🙂
Thanks for supporting us in 2018 and we look forward to keeping you up to date this year!
— Peter Cooper, editor
Writing Great Go Code — Go developers seem to be particularly keen on best practices and learning how to produce better code, so coming in at #2 was another long time Go programmer sharing his opinions on areas like packaging, errors, interfaces, and generated code.
Tit Petric
Open Go Conference: South Florida - March 18 & 19, 2019 — Focuses on the open source community within the Go ecosystem. This event provides talks and workshops that will prepare and teach people how to effectively get involved and participate in open source, highlighting some of the very best open source Go projects.
OpenGo sponsor
A Look at Go Framework Popularity — An analytical look at 20 different web and microservice frameworks based on stars, commits, issues, and more. Can you guess what 'won'?
RedMonk
📅 Go, month by month in 2018
January — AWS Lambda gained Go support.
February — Go 1.10 was released (what's new), Azure got a Go SDK, the Go project began to accept GitHub PRs, Russ Cox proposed package versioning.
March — The Go 2017 survey results came out.
April — Go rebranded and got a new logo.
May — The 'vgo' dependency management proposal was officially accepted, Go's code of conduct was updated.
June — Brian Ketelsen pondered Web Assembly's future with Go (practical example).
July — Initial support for Go modules landed in core, the Go team introduced Go Cloud, Hugo turned 5.
August — Go 1.11 was released, ideas for Go 2 continued to be laid out, particularly in relation to generics which provoked many responses, GopherCon happened with lots of liveblogs and videos coming from it.
September — We learnt how Go code gets compiled.
October — Google App Engine gained a Go 1.11 runtime, we learnt how to build an Alexa skill with Go.
November — Go had its ninth birthday.
December — Some proposals were selected for an eventual 'Go 2'.
Backend Engineers - Bitly — Solving interesting problems at scale with Go. Way beyond just making links shorter. We're growing our teams in New York and Denver. Come join us.
Bitly
Errors in Go: From Denial to Acceptance — Could also be called the 'five stages of Go error grief!' Practical advice on getting the most out of handling errors 'the Go way' from the creator of imgproxy and Overmind.
Sergey Alexandrovich
Exploring Error Handling Patterns in Go — While idiomatic error handling in Go is the easy (and, possibly, wise) path, there are other error handling patterns that you may like better.
Kyle Krull
▶  The Robustness of Go — This talk covered the design decisions of Go that help with building robust programs, but also Go's weaknesses in this area especially in comparison to Erlang. One of those talks where you won't necessarily feel you learnt much about Go per se, but more about the bigger picture.
Francesc Campoy
🔧 Top Tools & Code of 2018
gomacro: An Interactive Go Interpreter and Debugger — Can be used as a typical REPL or as a debugger, alternatively it can bring an Eval() function and scripting capabilities to existing Go code, or even be used to experiment with generics and Lisp-like macros.
Massimiliano Ghilardi
Submit a link to us to (potentially) win a cute Go gopher!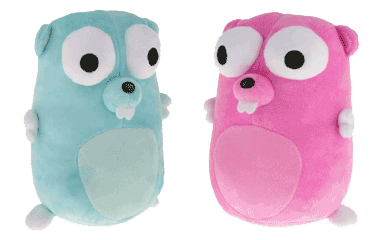 Golang Market kindly gave us 20 Go gophers (inspired by Renee French's design) and we've been giving one away each week to a random person who submits a link (though we took a break for Xmas). You can submit your link here. Good luck.
Alternatively, you can get your own gopher here if you simply can't wait. 😃
No winner this week as it's a round-up issue, but.. maybe we'll give away two next week?