Do You Need Help with Go? — When it comes to building, maintaining and deploying in Go, there's few companies that have the level of expertise and experience that we have. We can help by consulting, augmenting or training your development team.
Ardan Labs sponsor
A Look at Working with Trees — A pretty extensive Go-flavored introduction to tree data structures and how to represent and use them in Go code.
Ilija Eftimov
Go JSON Cookbook — A collection of examples of working with JSON that the author promises to continue to update. Even if he doesn't, the current list is very useful.
Eli Bendersky
Try Vettery — Vettery specializes in developer roles and is completely free for job seekers.
Vettery
▶  SQLite and Go — Not new but I missed this at the time and it's a nice, gentle introduction to SQLite, perhaps the world's most used database, and working with it from Go.
David Crawshaw
Submit a link to us to (potentially) win a cute Go gopher!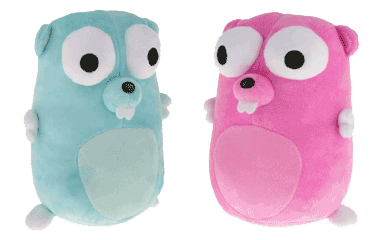 Golang Market has kindly given us some Go gophers (inspired by Renee French's design) and we're giving one away each week to a random person who submits a link. You can submit your link here. Good luck, especially as we think next week's gopher may be the last one (but we have something cool to continue with, so watch this space).
Alternatively, you can get your own gopher here if you simply can't wait. 😃
This week's winner is Tobiasz Heller who submitted Publish/Subscribe Example with NATS and Go - congratulations.
🐦 And as seen on Twitter...
And Java, too, but who's counting? :-)