Go 1.12 Released — "Best #golang release ever!" says core team member Brad Fitzpatrick, although ultimately it's focused on 'behind the scenes' improvements. Here's the always-helpful release notes. You'll need to wait for Go 1.13 (due in August) for module mode to be enabled by default, though.
Andrew Bonventre
Redis Data Types in 2019 — An overview of all data structures provided in the latest version of Redis.
RedisGreen sponsor
PDF: Understanding Real-World Concurrency Bugs in Go — In what they call the "first systematic study" of its kind, the authors studied popular Go applications (think Docker, Kubernetes, etc.), analyzing 171 concurrency bugs, their fixes, and if they are reproducible.
Tu, Liu, Song, and Zhang
Sr. Fullstack Engineer (Remote) — Sticker Mule is looking for passionate developers to join our remote team. Come help us become the Internet's best place to shop and work.
Sticker Mule
Find A Job Through Vettery — Vettery specializes in developer roles and is completely free for job seekers. Create a profile to get started.
Vettery
Submit a link to us to (potentially) win a cute Go gopher!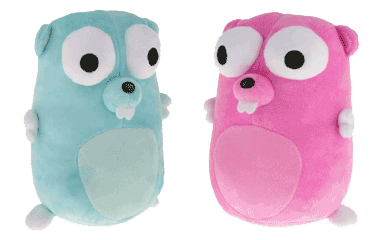 Golang Market has kindly given us some Go gophers (inspired by Renee French's design) and we've been giving one away each week to a random person who submits a link.
This week's winner is William Martin who submitted Acceptance Testing Your Go CLI - congratulations, we'll be in touch very soon.