▶  Debugging Code Generation in Go — A talk from GopherCon 2020 by one of the Go community's smartest thinkers right now. Here, she teaches us how Go generates machine code and how and why you might dig around in what the Go compiler outputs.
Jaana Dogan
Ebiten UI: A UI Engine and Widget Library for Ebiten — It's no secret we're huge fans of Ebiten, a popular 2D game development library for Go. Now you can go a step further by making it possible to more easily create UIs for such games. It's early days and not recommended for production yet though.
Maik Schreiber
How to Structure a Go Command-Line Project — We've linked to numerous posts about structuring Go projects before, but CLI apps can add some extra things to think about. This is one developer's approach.
Benjamin Cane
▶  A Go 1.16 Embedded File(s) Tutorial — Go 1.16 is still in beta (final release due next month) but one new feature will be native support for embedding files into your executable – here's a 5-minute screencast showing how it works.
TutorialEdge
The Elegance of Go's Error Handling — A positive take on Go's error handling along with an example of using it to make code simple and communicative. 2021 is more positive already.
Ville Hakulinen
Learn Go in (About) 5 Minutes — Might not be useful for you but may be the sort of thing you'd forward to someone on your team, say. It's short and sticks to the bare basics.
James Mills
Introducing WTF Dial (Again) — Ben started a series on building a Go application from scratch years ago but then abandoned it for… reasons. Here, he takes lessons learned and relaunches the effort.
Ben Johnson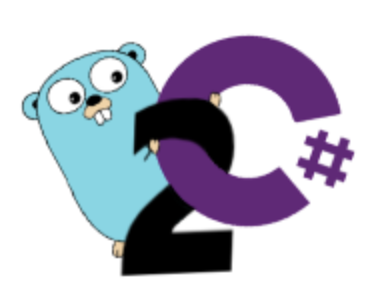 go2cs: A Go to C# Converter — Why? Well, some folks are using it to be able to use Go as a scripting language with the Unity and Godot game engines (which both support C#) such as with GoUnity.
Grid Protection Alliance
Find Your Next Job Through Vettery — Create a profile on Vettery to connect with hiring managers at startups and Fortune 500 companies. It's free for job-seekers.
Vettery