Nine Years of Go — Go is nine years old and going strong. Here, the team looks back on an incredible 2018 with a peek toward 2019 and Go 2 and notes that more contributions than ever are coming from the wider community.
Steve Francia and the Go Team
Participate in the 2018 Go User Survey — It's that time of year again. "These surveys and questionnaires have played an enormous role in driving changes to our language and community, from our new code of conduct, to our latest release Go 1.11."
The Go Blog
Monitoring and Distributed Tracing for Go Apps — Collect, visualize, and alert on custom metrics in real-time. Utilize distributed tracing and interactive flame graphs to gain full-stack visibility and optimize Go application performance with Datadog. Try it free.
Datadog sponsor
▶  Rob Pike on the Go 2 Draft Specifications — We've linked to a lot of the proposals for what could be in future versions of Go recently, but here Go core team member Rob Pike covers the full lay of the land.
Sydney Golang Meetup
Athens: A Proxy Server for Go Modules — Now in beta, Athens is a proxy server that can keep hold of all your Go dependencies and ensure their availability whether locally on your own machine or to your CI/CD system.
Marwan Sulaiman
TLS 1.3 Support Merged Into Go Master Branch — It should be included in the final release of Go 1.12, but now is the time to start testing if you build libraries or systems leaning heavily on TLS.
Damian Gryski on Twitter
Golang Software Engineer - Toronto — Gaming company WGAMES is seeking a talented Golang Software Engineer for a permanent/ full-time position in Toronto. The company helps with the work permit.
WGAMES
The Go 1.11 Dockerfile — A follow-up of a previous post for containerizing Go web applications, here is an improved Dockerfile optimized for Go 1.11.
Pierre Prinetti
Submit a link to us to (potentially) win a cute Go gopher!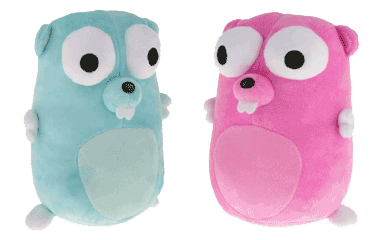 Golang Market has kindly given us 20 Go gophers (inspired by Renee French's design) and we're giving one away each week to a random person who submits a link, whether or not we use it. You can submit your link here. Good luck.
Alternatively, you can get your own gopher here if you simply can't wait. 😃