⭐️ This week we're lucky to have been able to interview Jon Bodner, the author of Learning Go which has just been published by O'Reilly. Check it out at the end of the issue and find out what Go features you should be avoiding :-)
__
Peter Cooper, your editor
Go Generics Beyond the Playground — Sindre attempts to rewrite a test matcher library using generics, diving into how they solved the problem pre-generics and what is possible now.
Sindre Myren
Tunny: A Goroutine Pool Library — A library for spawning and managing a pool of goroutines such as for when you need to limit the concurrent processing of jobs.
Ashley Jeffs

Jon is an avid Gopher, author of the recently released Learning Go book, and a Distinguished Engineer at Capital One, working on technical problems, code reviews, mentoring, and the odd spot of coding too.
We caught up with him to ask a few questions about his new book, which came out last month:
How did you end up writing Learning Go?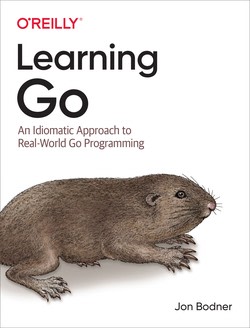 The short answer is that I went to a baseball game during GopherCon 2019.
The longer answer is a chain of events: I spoke at GoCon Canada 2019 and Carmen Andoh from the Go team was there. We'd met before and I mentioned that I was interested in writing a book on Go for developers who were learning it as a second language. At GopherCon 2019, Carmen told me that there was an editor from O'Reilly and I should go talk to her. I met up with Zan McQuade, an acquisitions editor at O'Reilly, and talked about my ideas for a book. We are both big baseball fans, so we went to a Padres-Giants game along with a few other Gophers — we talked baseball and books. Then exchanged a couple of follow-up emails, I submitted a proposal, and it was accepted.
What feature in Go do you think is underused by developers and deserves more attention?
Wrapping errors and using errors as values and not just strings. Including contextual information and using types and instances of errors.
What's your favorite Go idiom?
I've really come to love implicit interfaces. I think they are actually the most important feature in Go. Implicit interfaces are type-safe duck typing, which is kind of the best of static and dynamic typing.
What features in Go do you think most Go devs should avoid?
I call out a few of them in the book. Complex numbers were an interesting idea, but they should probably be avoided. init functions are almost always the wrong choice, and declaring multiple init functions in the same package is certainly a bad idea. You probably shouldn't use goto, but it's there for rare corner cases. Naked returns are a bad idea. However, if I could remove one feature from Go, it'd be shadowing. Most of the time, you really don't want a name in an inner scope to cover access to names in outer scopes.
Do you have any plans to write another book one day?
I've been telling people that my next book is going to be a romance novel. I figure there will be less time spent making sure that I got all of the details right.
You can find out more about Jon's work via his GitHub profile or see his various talks on YouTube. He also blogs over on Medium.